1.8mm High Elastic Microfiber PU Leather Patent For Security Shoes
1.8mm High Elastic Microfiber PU Leather Patent For Security Shoes.
Product Instruction:
WINIW 1.8mm High Elastic Microfiber PU Leather Patent is a material that is commonly used to make security shoes. This high-quality fabric is designed to provide excellent support and durability. The microfiber PU leather has a patent finish that gives it a professional and sleek look. It is also high elastic, which allows it to conform to the shape of the wearer's foot for added comfort. Whether you are working in security or are just looking for a reliable pair of shoes, this material is a great choice for your footwear needs.
Product Features:
Excellent breathable.
Highly wear resistant.
Eco-friendly, Reach compliant.
Does not come off easily.
Increased durability.
Product Specifications :
Material: 100% synthetic, non-leather material.
Thickness: 1mm, 1.2mm, 1.4mm, 1.6mm, 1.8mm, 2mm.
Width: 54", 137cm.
Color: Black, Timberland Wheat, Brown, Tan, Camel, Grey, Beige, Blue, Red, customized colors.
Minimum order quantity: 300 linear meters.
Lead time: 10-15 days.
Product Pictures :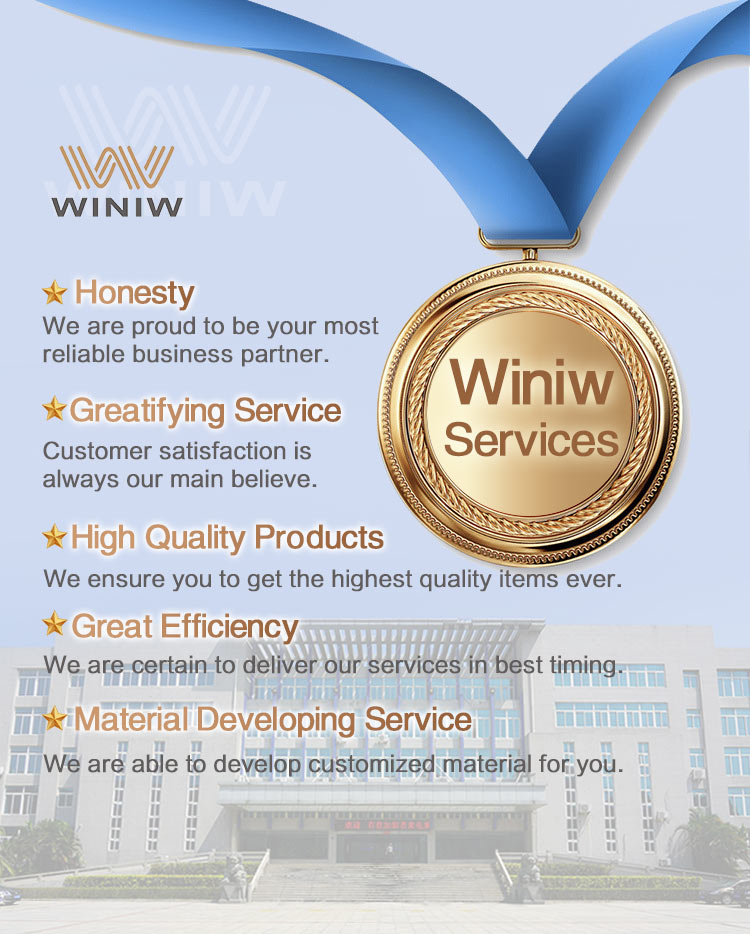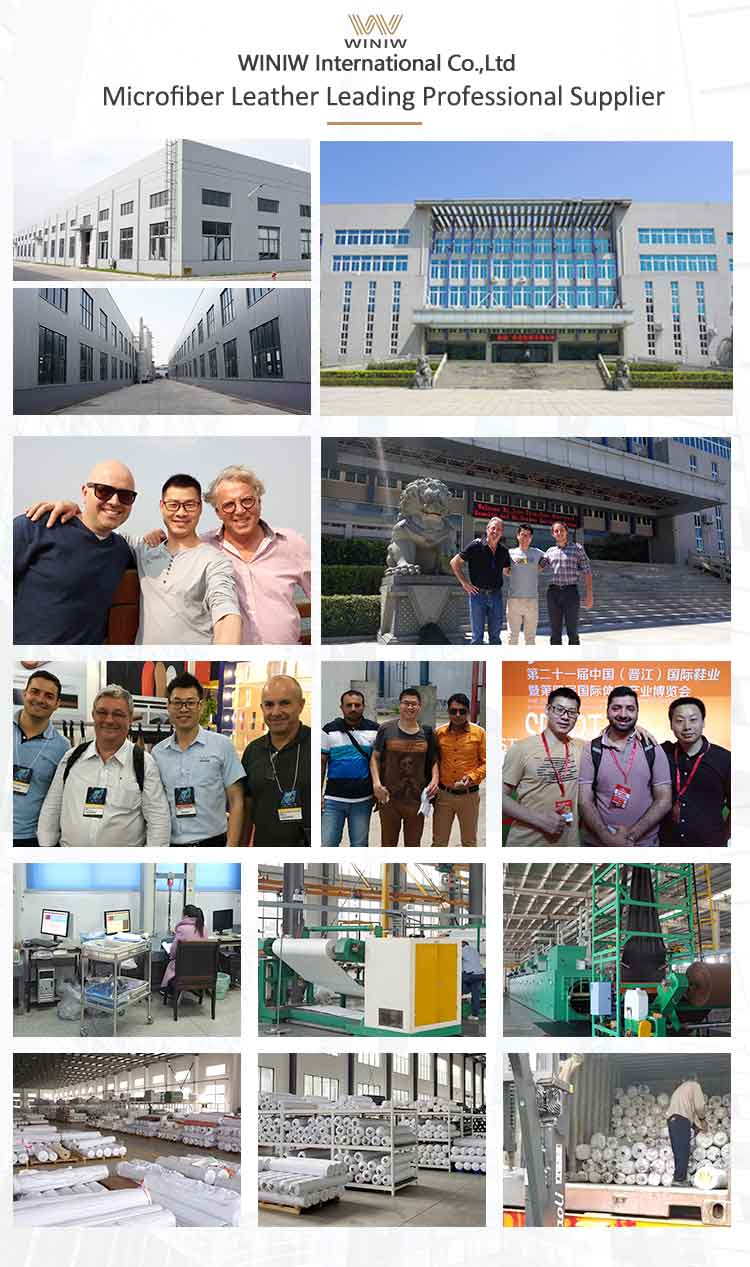 Q: Is microfiber leather good for shoes?
In the industry, microfiber leather is considered the latest version and highest quality of synthetic leather. Microfiber leather is a significant upgrade from the original PU leather, which is traditional fabric coated with polyurethane resin.
---
FAQs:
1. Q: Can you send me a sample for reference?
A: We are glad to send samples for your inspection. Samples are free, but you may need to express shipping fees.
2. Q: How do we confirm the quality of the product before you start production?
A1)You can choose from a range of free samples, and then we will adjust the quality of the product accordingly.
A2) Send us your samples, and then we will provide you with goods that match the quality of your samples.
3. Q:How do we resolve quality problems with the products after sales?
A: Take photos of the problems and send them to us. Once we receive your photos, we will respond within 2-3 work days.